Ingredients Fried Chicken
1 Egg
1/4 tsp salt
1/4 tsp white pepper
1 cup maida
1/2 tsp salt
1 tsp red chilli powder
1 tsp garlic powder
1 tsp ginger powder
1 tsp onion powder
1 tsp oregano
1 tsp chillil flakes
1/2 tsp white pepper
1 tsp basil
6 nos chicken drumsticks
1/2 tsp salt
1/2 tsp white pepper
bread crumbs (as required)
How to Make Restaurant Style Fried Chicken
1.Break an egg in a bowl and whisk thoroughly
.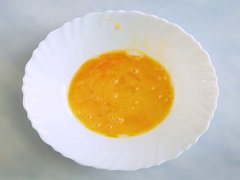 2.Add salt and white pepper to the egg. Whisk more
.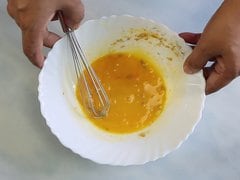 3.Now take maida in a bowl. Add salt, red chili powder, garlic powder ginger powder along onion powder, .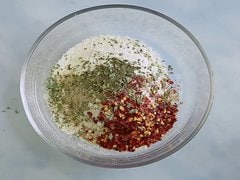 oregano, chili flakes, and some more white pepper and basil
.Mix all of it thoroughly
For Marination:
.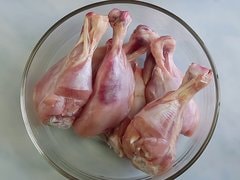 2.Add salt a1. Take chicken drumsticks in a bowl and white pepper to the bowl. Mix well with bare hands.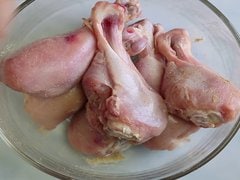 3.Keep aside for an hour to marinate.
Prepare Chicken:
1.After marination, take chicken pieces one after another and coat them thoroughly with the spice mixture,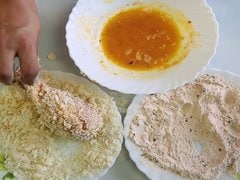 egg mixture, and bread crumbs respectively.
2.After coating the chicken piece, deep fry it in a hot oil pan
.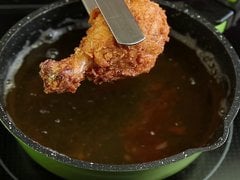 3.Hot and crispy Restaurant Style Fried Chicken is ready to ser
e.